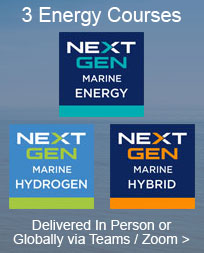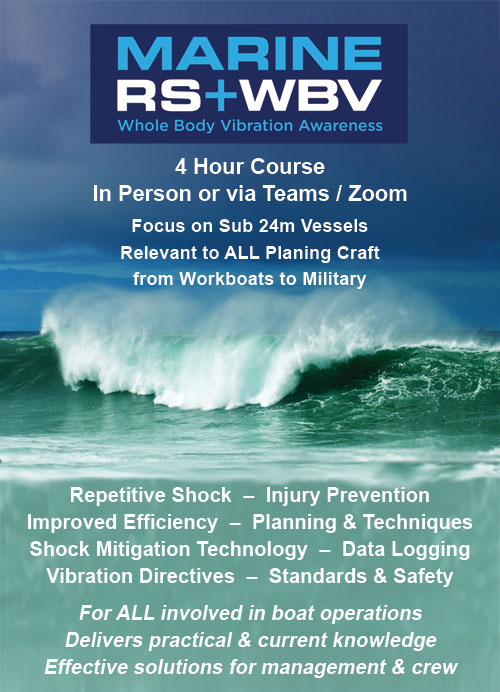 Who Should Attend?
ALL stakeholders involved in designing, operating and
supporting marine operations on sea, estuaries or rivers.
Relevant to managers, crews and professional passengers
on all sizes of planing craft, workboats and RIBs.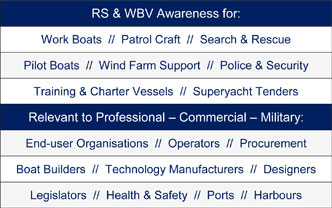 Feedback from recent RS & WBV Courses
'Professional well presented course.'
'The focus on repetitive shock was very valuable.'
'Knocks out any complacency that may have crept in.'
'Engaging sessions at a really good pace.'

Course Developer – John Haynes
Has delivered RS & WBV training for over 15 years.
Specialist marine safety support to 100+ organisations.
In 2021 John Haynes led a working group for MCA

that created MGN 436 – Whole Body Vibration:
Guidance on Mitigating Against the Effects of
Shocks and Impacts on Small Vessels.
Attendees receive RS & WBV Awareness certificate
to support Continuing Professional Development.
For information about NEXT GEN Training:
Claire Donnelly +44 (0)7709 675258