How Battery Performance is Evolving - Knowledge Transfer from Other Transport Sectors
Dr John Warner – Chairman, NAATBatt / Author, The Handbook of Lithium-Ion Battery Pack Design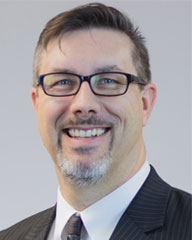 Dr Warner serves as Chairman for NAATBatt International, the global battery industry trade group. He has also served as the Chair for the Society of Automotive Engineers (SAE) Battery Size Standardization Committee and Co-Chair for the SAE Bus Battery Safety committee.
Dr Warner is an experienced product management, business development and strategic marketing executive with over 25 years in the automotive and battery industries. He is currently Chief Customer Officer for American Battery Solutions.
He was Chief Marketing Officer for Ener1 with global responsibility for EnerDel and EnerTech International sales, marketing & product management. He was Vice President of Sales & Marketing for XALT Energy, Director of Sales & Marketing and Product Management for Magna Steyr Battery Systems NA, Director of Product Management for Boston-Power. He also spent 12 years working with General Motors.
In 2015 Dr Warner published, "The Handbook of Lithium-Ion Battery Pack Design". This offers a clear and concise layman's explanation of the history, chemistries, applications, and how Li-ion batteries are designed for the manager, sales person, product manager or engineers. In 2018 he published, "Lithium-Ion Chemistries – A Primer".

Download NEXT GEN Workshops October 2021 Presentation (password required)