Battery-Electric Opportunities and Challenges for Superyachts and their Tenders
Bram Jongepier – Senior Design Specialist, De Voogt Naval Architects B.V. (Feadship)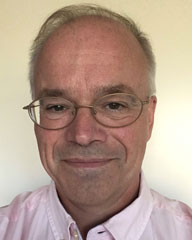 Originally trained as a naval architect and involved since the early 90's in motor yacht design and build, Bram is currently working on Feadship pre-contract designs within Studio de Voogt.

Together with this multi-disciplinary technical design work, he is also actively pursuing environmental improvements on their yachts, focusing on efficiency increases and practical use of alternative fuels.

Using experience from various regulatory working groups, he works together with the design team in early risk assessments and design approach for out-of-the-box onboard energy solutions including hydrogen, very large battery banks and electric tenders & toys.
As initiator and chairman of the Yacht Environmental Transparency Index (YETI) he is involved in developing, together with many industry peers, an operational profile based tool to compare design options on their environmental merits.
Download NEXT GEN Workshops October 2021 Presentation (password required)