Engineering Design Verification of Battery-Electric Systems & Vessels
Alan Cartwright – Director, Blabey Engineering / Principal Surveyor, Mecal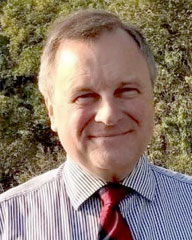 Alan served in the Royal Navy from 1975 as a General List Officer, specialising in surface ship marine engineering, with sea appointments including Senior Engineer of the royal yacht HMY BRITANNIA from 1991 to 1994. His final naval appointment was with Superintendent Ships, Portsmouth, where he managed several warship refits.
On leaving the Navy in 1998, Alan was appointed the Head of Marine Engineering to the Port of London Authority, where he ran the PLA's operational fleet and a range of dockside equipment, and conceived, designed and built a number of innovative patrol and marine services vessels. In 2014 he was appointed as Commercial Manager to Warsash Maritime Academy with responsibility for helping to develop young Officers for the future of the Merchant Navy, including the Superyacht sector.
Since 2017, Alan has been Director of the maritime consultancy, Blabey Engineering Limited, and as a Principal Surveyor for the Certifying Authority MECAL is closely involved with assessment and certification of hybrid and autonomous vessels.

Download NEXT GEN Workshops October 2021 Presentation (password required)